How art and design can help a child to develop?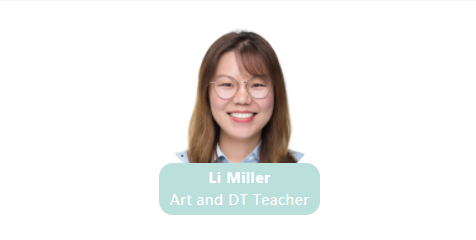 Most of us know that art is important for our children, because we have seen our children deeply involved in art. A simple spark of an idea within art and design technology goes through decision-making, problem-solving, self-expression, and time management before becoming a child's masterpiece.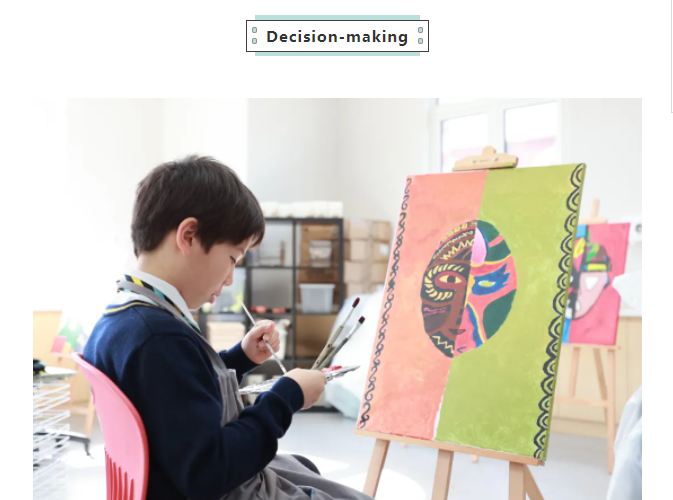 Childrens' eyes and scientists' eyes are very similar. The eyes observe the world around us, and these interpretations can be expressed in artistic detail. The decision will include drawing media, colours, realistic or impressionist and more. In Wellington art and DT subjects, children are encouraged to think independently. Pupils will experience various art forms - sketching, painting, clay modelling and sculpture from art lesson; and learn to use different tools, software and machines to design products from DT lesson. Those skills will open up pupils imagination and develop their decision-making skills.
How did I make orange – I thought I made brown? Should I add something to create balance to my design? This material is not environmentally friendly, what should I use instead?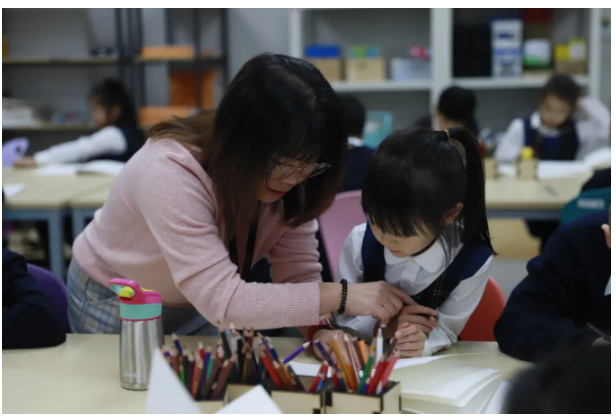 There is no right and wrong in art and design. Children might make mistakes but learn to cope with them and convert the mistake to success with the skills. They are testing possibilities and working through challenges, like a scientist who experiments and finds solutions. Pupils are encouraged to ask "how" and "why." How to handle art materials, tools and machines effectively. Use technologies like 3D printing, illustrator or photoshop to transfer and reshape their design.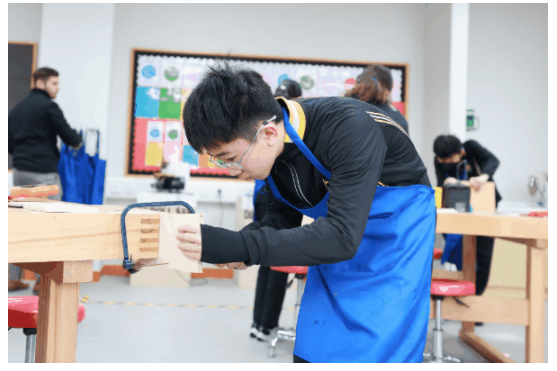 The definition of expression is to express his or her feelings, thoughts or ideas through writing, art, music or dance. At Wellington, we believe every child has the potential to be an artist – all they need to do is find what works for them. We link Art and DT curriculum to our termly theme topics. Primary pupils can produce their drawings or designs by making models, structures, or 2D representations to express their ideas. Pupils from secondary can use more advanced tools, software and machines to express their unique perspective, style, and personality. Art and design explores creativity and gives children a chance for self-expression and carefully disciplined observation.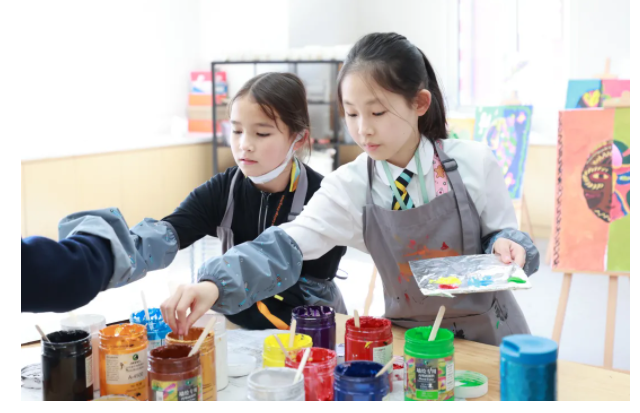 Creating an artwork or designing a product will include appropriately allocating time. After pupils have learnt the techniques, such as drawing, painting, sculpturing, using advanced software and machinery during the art and DT lesson, they will finish their project independently. In general, pupils' time will be split up into some variant of the following percentages:
20% Preparation – learning the skills/techniques

10% Thinking – allowing their mind to wander

20% Pulling all their ideas together –connecting their ideas with others, light bulb moment

50% Verification – presenting all their skills in a creative way
Becoming better at managing time allows pupils to become more organized, more confident and learn more effectively.
Through the Wellington curriculum and with a holistic education approach, we strive to support our children in every aspect of their development. We want them to use the all these skills, and many more, in their everyday lives, to help them to be successful in the future.