Junior school
We pride ourselves in knowing every pupil in the school and their individual talents. Understanding that every child is unique, our curriculum is designed to meet all children's needs for life in the 21st Century, and includes strong academic, sporting and performing art themes. Children are encouraged to become life-long learners, to have a love for learning, as preparation for life in our ever-changing global society.

The Junior School curriculum is designed to ensure that there is a strong connection across all areas of learning. Pupils will study English, maths, sciences, arts, Mandarin and personal and social development through the very highest standards as set by the UK National curriculum and that from around the world.
In Years 1 to 6, learning is strengthened through a thematic approach within the curriculum through the Intentional Primary curriculum (IPC). Each theme introduces pupils to global perspectives, which ensures pupil learning is transferable between subjects and languages. This deepens learning and sets the very strongest foundations for success along the educational journey each child follows. Each theme is carefully selected and designed with specific reference to the needs of all pupils.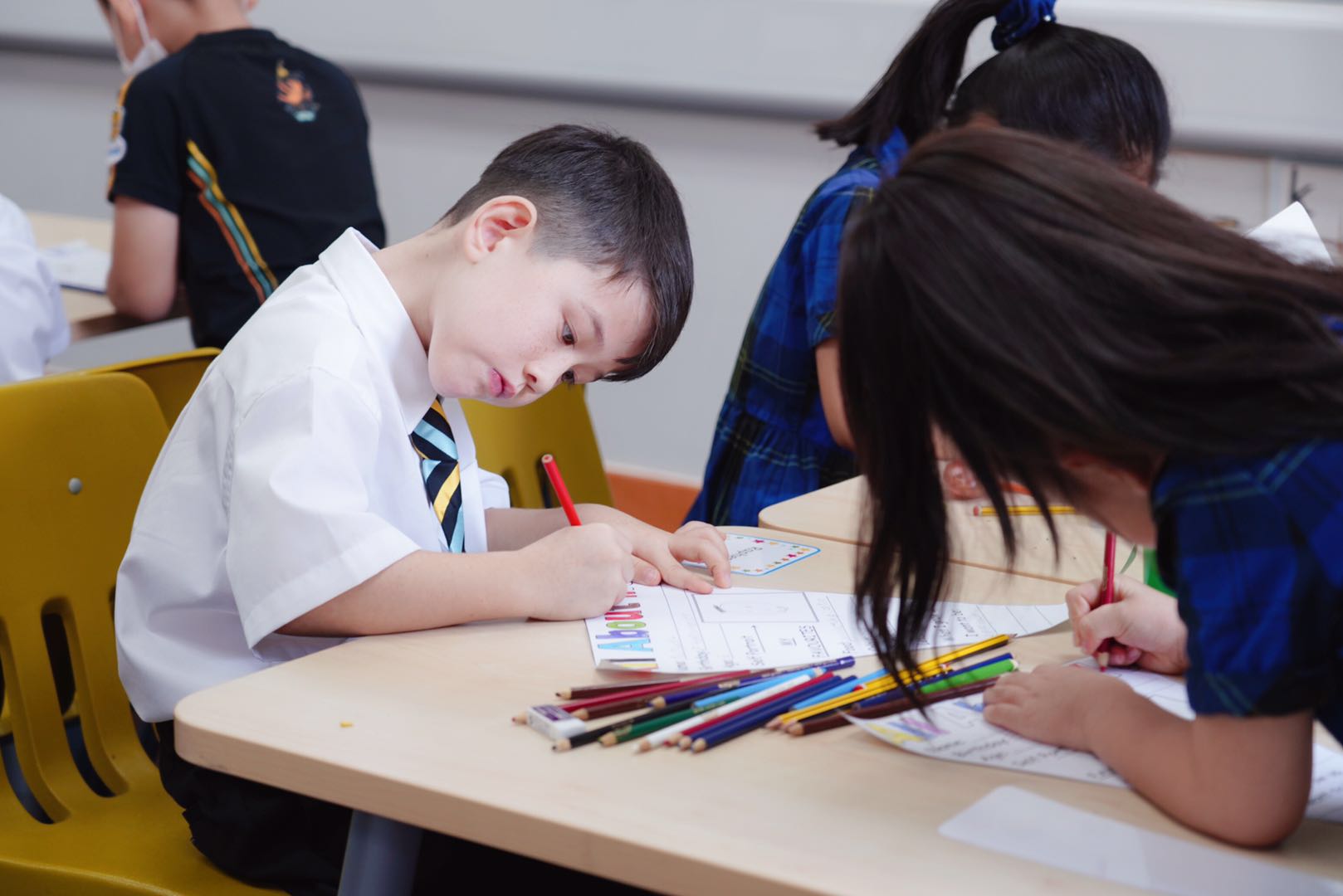 ​
​
​
Wellington College's curriculum is skills and knowledge based, providing exciting and challenging learning opportunities steeped in real life experiences, devised to establish the characteristics, and aptitudes needed to excel in all areas across the Junior school We seek to provide every opportunity for children to apply Literacy, Numeracy and Information technology skills across their learning in addition to co-operative group work and presentation skills.
Click to view the Key Stage 1 and Key Stage 2 curriculum document
Senior school
Students in the Senior School follow a rigorous academic programme that is designed to challenge them, with the finest elements of a modern British curriculum, framed within our international location to meet the needs of all our learners. We believe that Wellingtonians will emerge from the school fully equipped to deal with skills required to succeed in the 21st Century. Our students will be genuine lifelong learners, with an understanding of the importance of personal growth and social responsibility as a result of the academic rigour and core values we embed through our classroom practice, pupil leadership and extra-curricular opportunities.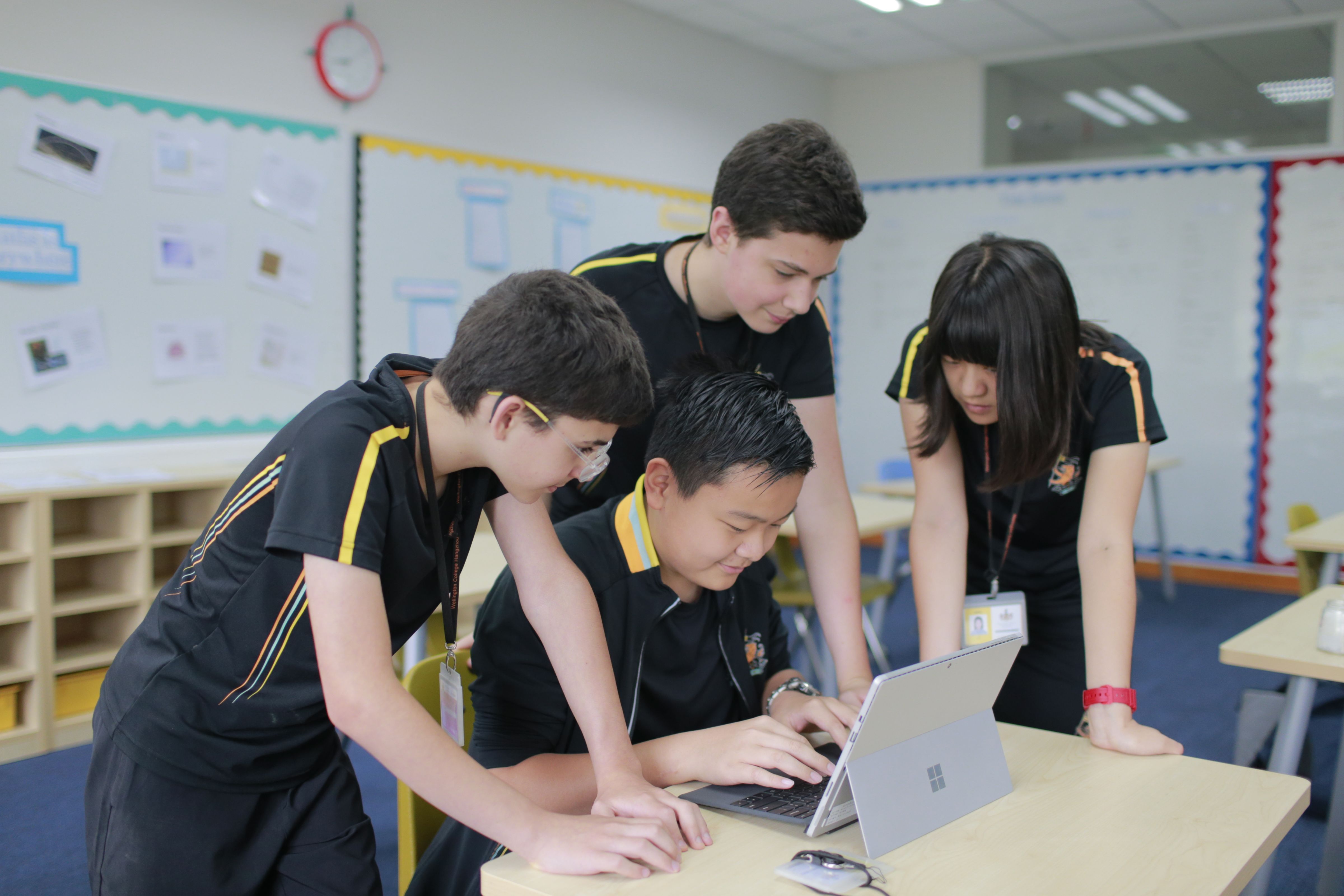 ​
​
Children in Years 7-9 follow the UK National Curriculum with an international flavour whenever possible to provide context for our students from across the globe. Students study individual subjects, with specialist teachers and they develop practical skills in Science, DT, ICT and Art, as well as preparing themselves for the next stage in their education – the IGCSE examinations. Students in Years 10 and 11 prepare for these internationally acclaimed examinations for 16-year-olds through a two-year course of study. All students undertake Mathematics, English and Science, as core subjects, but also study optional subjects including Humanities, the Arts, PE and languages.
​
​
Sixth form
The final two years at Wellington are spent in studying for A level examinations. These are regarded as the gold standard of post-16 qualifications, demanding an academic rigour and level of specialisation unrivalled across the world. Typically, pupils will study four A Levels in the first year, before focusing on three in their final year. We regard this pathway as the most suitable for our students; they can have full confidence in the genuine academic nature of the subjects at A Level, and gain the benefits of a flexible approach to courses in preparation for their further studies at university.