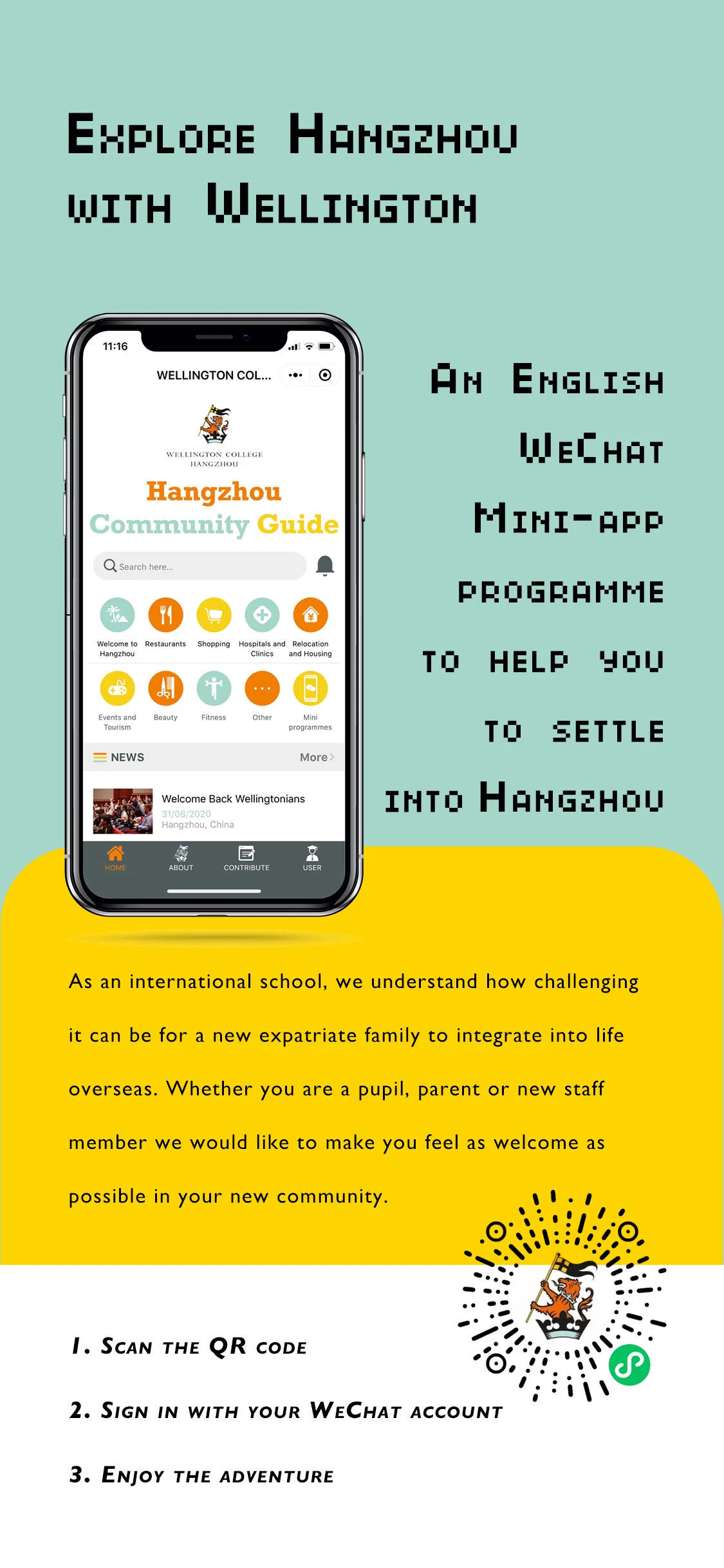 ​
Hangzhou, capital of Zhejiang Province in East China, is one of the more modern and prosperous cities in China, about 100 kilometers (60 miles) southwest of Shanghai. It sits at the southern end of the Grand Canal of China and is one of China's famous seven ancient national capitals. It recently host ed the G20, is known throughout China as a technology hub and is home to the e-commerce giant Alibaba.
There is a popular saying: "Above there is heaven, below there are Hangzhou and Suzhou". Hangzhou's "heavenly" beauty attracts hundreds of thousands of tourists to its exquisite West Lake (Xi Hu) area each year to enjoy the placid lake, beautiful gardens, lavish temples and lakeside teahouses.
Xiaoshan, a district at the Southeast of Hangzhou where Wellington College Hangzhou is based, was initially developed as a science and technology cent re. It has its own Xiaoshan International Airport and is well connected to the downtown area.
Welcome to Hangzhou booklet
To learn even more, we invite you to download our Welcome to Hangzhou booklet.
Download