Academic pathway from IGCSE to A Level
​​
The International General Certificate of Secondary Education, or the IGCSE as it is more commonly known, is the formal external examination all students in the Senior School at Wellington College International Hangzhou study towards. These examinations follow a rigorous 2-year pathway and are known as the standard bearer for international qualifications. When studying A Level in further education, the IGCSE is an ideal academic pathway to allow this progression.
The IGCSE examines students on their ability to retain content knowledge they have learnt, apply newly acquired skills to such knowledge, think critically regarding said knowledge, and finally write extended pieces of analysis evaluating the information. This is achieved through a range of examination formats such as formal written examinations, externally assessed coursework and practical examinations. The type of assessment is dependent on the subject the more academic subjects favouring written examinations, and the more practical skills-based subjects favouring coursework and practical examinations.
All students at Wellington College International Hangzhou will take between 5-10 IGCSE subjects depending on their ability and proficiency. The subjects are separated into two categories; Core (compulsory subjects all students will be examined) and Options (optional subjects' students can select). At Wellington, the core subjects are English, mathematics, science (biology, chemistry, and physics) and Chinese and these are the foundations of our curriculum. To supplement these core subjects, we offer what is commonly referred to as optional subjects or 'options', whereby students can choose a combination of subjects, linked to their own skills and abilities to really personalise their learning journey. These subjects range from economics and history to music and physical education. For a full list of optional subjects, please refer to our IGCSE options booklet.
IGCSEs are based around 2 marking grades, A*-G and 9-1. Both marking grades are equivalent and are equally recognised by universities and colleges across the globe.
The Year 9 students at Wellington College International Hangzhou, alongside their parents, have been busy attending information sessions helping to guide them through the process of choosing their IGCSE learning pathway. We believe in a collaborative effort when choosing optional subjects between all stakeholders; teachers, students, and parents as it is important the due diligence is undertaken when making this decision.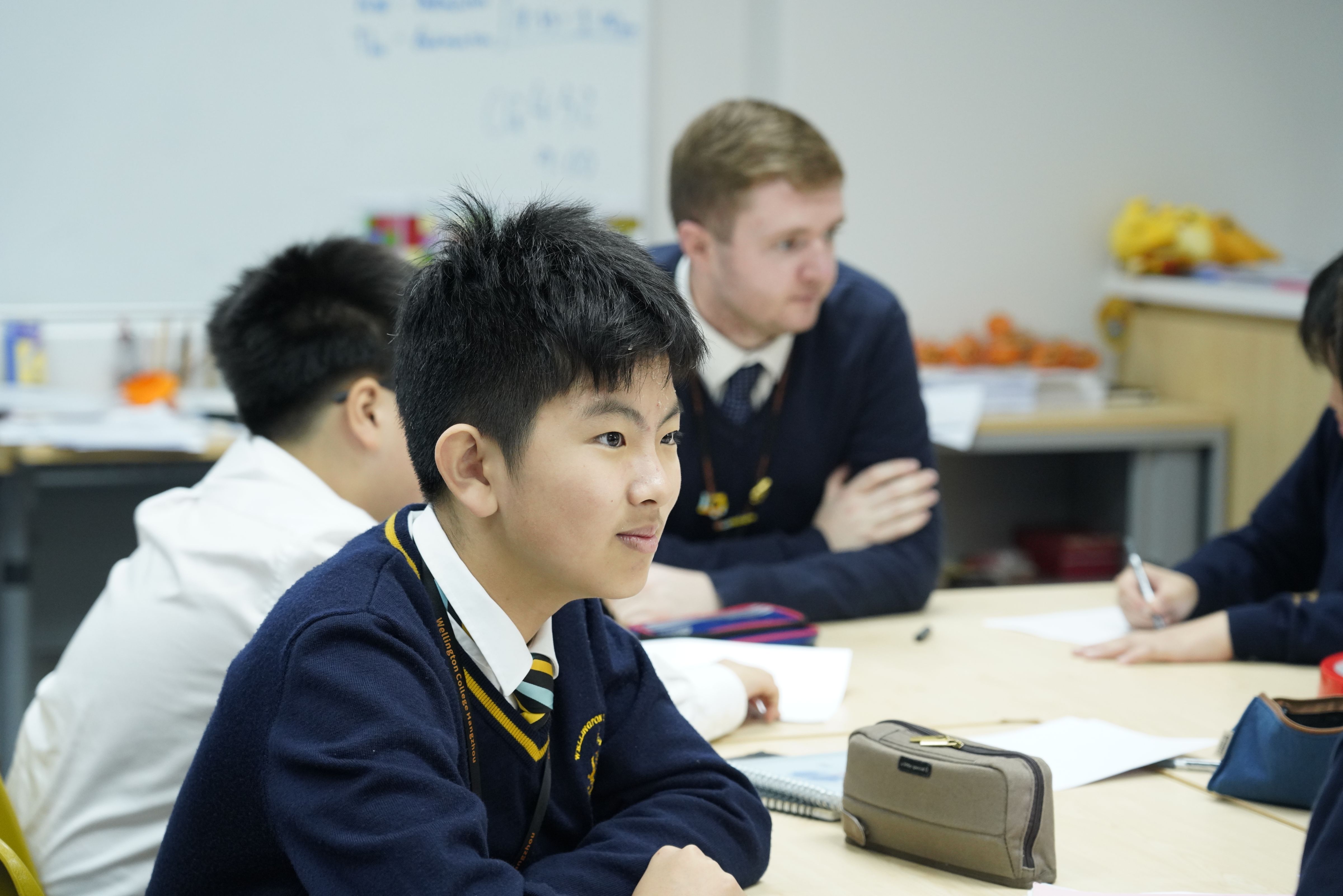 At Wellington, we take great care in recruiting teachers with the experience to deliver the IGCSE curriculum, but also to support the students through their learning journey to ensure a successful outcome in Year 11. Academic success takes pride of place in Wellington and we look forward to sharing out outstanding results with you.
Applications are now being taken to join Year 10 for the 2021-22 academic year. However, if you are moving to Hangzhou prior to the next academic year we are very happy to accommodate your requirements. We can offer you and your family a personalised tour where you will meet the Master and experience our excellent teaching and learning. Please contact admissions team via (+86-571) 8239 6366 or admissions.wcih@wellingtoncollege.cn for more information.