Register NOW | EdFest 2021 at Wellington College Hangzhou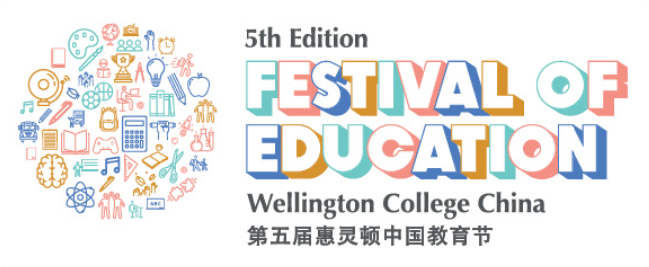 Wellington College China's 2021 Festival of Education promises a roster of renowned educators, researchers, industry experts and thought leaders. They will share their ideas and debate the important issues in a series of talks, panel discussions and workshops. The 2021 Festival of Education Hangzhou campus live event is scheduled on 25 April 2021. Please scan the QR code below to register today: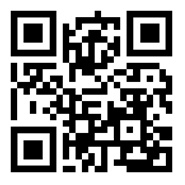 The event will be open to all educators, parents and education enthusiasts. This year, we will explore the following five topics:
Future Schools
Early Years Education
Bilingualism
Wellbeing
Mental Health
We are excited to introduce to you the Hangzhou keynote speakers for this year:
Party Secretary, Principal of
Hailiang Education Group
Advanced Worker in National Education System
Meritorious Teacher in Zhejiang Province
Mr Ye is deputy director of the Chinese Society of Education's Academic Committee; president of the High School Professional Commission of the Chinese Society of Educational Development Strategy and vice president of the High School Professional Commission of the Chinese Society of Education. He also works as a part-time professor at Xinan University, Zhejiang Normal University and the National Training Center for Secondary School Principals, Ministry of Education. Additionally, for 17 years, he was the Principal of Hangzhou No. 2 High School. In 2007, major national educational societies selected Mr Ye as 'Contemporary Education Master'. Most recently, in September 2020, the Zhejiang Provincial People's Government appointed him to be a contract research fellow.
Deputy Director of the Institute of International and Comparative Education at
East China Normal University
Dr Zheng is a professor and doctoral supervisor of East China Normal University's Department of Education, deputy director of the Institute of International and Comparative Education and co-director of the Research Centre for Learning Science.
His research focus includes learning science and curriculum design as well as international and comparative education. He is the author of Rethinking and Reconstructing School Learning, Learning for Development and The Learning Sciences and Innovations in Learning and Teaching. He is also the editor-in-chief of Gifted Education in an International Perspective, The Encyclopedia of China (Volume of Education; Section on Learning Science) (associate editor), Chinese Studies and Practices in International Baccalaureate Education(second editor-in-chief) and more.
Founding Principal of Hangzhou Chongwen
Experimental School
Ms Li holds a Bachelor's degree in Educational Psychology from Hangzhou University, a Master's degree in Educational Leadership from the University of Canberra, and a Master's degree Public Administration from the Illinois Institute of Technology. She is currently an associate professor at Zhejiang Foreign Language Institute and an education supervisor in Zhejiang Province. She is also a general consultant for Xingyangyouyou Childcare and Education and is the creator of the 'Jiang Li Talks About Parenting' accounts on WeChat and Douyin.
She has served as a deputy director of the Hangzhou Municipal Education Bureau, the director of the Hangzhou Shangcheng District Education Bureau, principal of Hangzhou Shengli Primary School and was the founding principal of Hangzhou Chongwen Experimental School. Ms Li was also a visiting scholar of Infant and Toddler Education at Cal Poly Pomona.